Our Vision
Our vision is an engaged community committed to helping children reach their highest potential through innovative educational experiences.
Our Mission
To accomplish our vision, the McCall-Donnelly Education Foundation serves as an advocate and catalyst for educational excellence. We secure and provide funding, and engage and mobilize our existing community assets to enhance learning opportunities for children.
Our History
MDEF, a nonprofit 501(c)3 foundation, was established in 2006 by a committed and concerned group of citizens, who cared about our children, to address the increasing shortfall in public funds available to maintain the margin of excellence essential for our students to succeed and excel in our global society. Since its inception we have donated more than $500,000 to the McCall-Donnelly School District and area non-profits. As a result of our fundraising efforts, the school district and educational organizations in our area have been able to fund critical programs and materials in our local schools.
Why We Do it

To inspire academic excellence for students, teachers, and administrators.
To cultivate collaboration and understanding of educational issues within the community.
To encourage innovation and creativity, and to foster a love of learning.
To assist the district in providing our students with high-quality, cutting-edge educational opportunities.
To promote our district as a center for community learning.
To provide a tax-deductible contribution option for giving to the school system.
Because Idaho consistently ranks as the lowest in federal per capita spending for public education.*
*http://www.spokesman.com/blogs/boise/2012/jun/27/idaho-school-funding-again-ranks-50th-nation/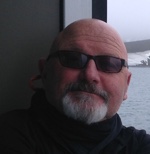 Mike Maini
president
Mike was born and raised in Las Vegas and moved to Valley County in 1998. In Las Vegas he was very active in the community and owned a heavy construction equipment and trucking business. He was named Junior Chamber of Commerce Man of the Year for the state of Nevada. Mike began coaching soccer in McCall when he arrived and became the high school boys head coach in 1999 and served for 16 years. He led the Vandals to a state championship and was named State Coach of the year. Mike has worked in the MDSD for 20 years and is currently teaching Study Skills at Payette Lakes Middle School.
Having modeled "love of community" to his teams, boys' soccer has participated in the Education Foundation's Taste of McCall for many years.
Mike is known for his enthusiasm and commitment to family. He and his wife, Melissa, have raised four boys in the McCall-Donnelly district and he believes moving to the district was the best choice of his life.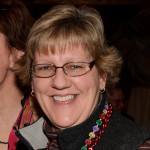 Nancy Krahn
Past president
Nancy Krahn was born and raised in southern Idaho.  She attended the University of Idaho, graduating with a B.S. in Education.  Nancy and her husband, Dan, moved to McCall in 1978 and raised their four children here.  She volunteered in her children's classrooms when they were in elementary school, was a member of the PTA and was very active in the McCall-Donnelly Booster Club, serving as President and Vice President.
Nancy joined the MDEF Board in 2010 and has served as President, Secretary and Treasurer.  She also served as chairman of "Taste of McCall" multiple years.  Other community organizations Nancy has been an active member of include the Hospital Auxiliary and P.E.O.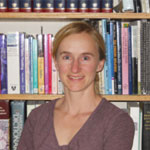 Meg Lojek
Meg is the Director at the McCall Public Library. She has been a teacher and librarian for 18 years and is passionate about supporting our community's teachers and students.
Originally from Idaho, she earned her BA in Spanish and English at Gustavus College in Minnesota, her MA in Literature at the University of Montana and her library degree at the University of Idaho.
She also studied and worked in Ireland, Spain, Ecuador, and Thailand, allowing her to bring a worldwide perspective on education to MDEF. When she's not in the library: You'll find her—in any season—with her family, outdoors, on a remote mountain trail.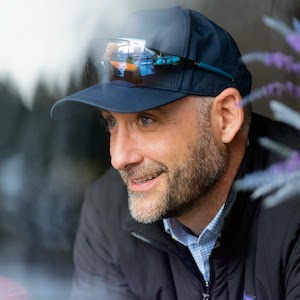 Gary Thompson
Vice President
Originally from South Carolina, Gary has been working as an educator, expedition leader and university instructor since 1999. Moving to McCall in 2004 he co-developed the University of Idaho's McCall Outdoor Science School. Believing in community and that we can all make a difference has led him to volunteer with a variety of organizations. He and Amanda are grateful to be raising their two boys in McCall.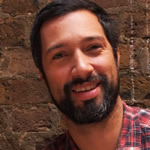 David Carey
David has been on the board of MDEF since its formation. He served as President for 3 years and is currently Vice-President. He is an owner and operational manager of both Jug Mountain Ranch and Hotel McCall.
David was born in Northern California, but has always felt that McCall was his home. From the age of 7, he has spent nearly every summer and winter vacation here. After gaining a degree in International Relations and Economics from Boston University, David then lived in London for 9 years, working as a manager in 5 star luxury hotels. David and his wife, Ruth, moved to McCall in 2004 and are thrilled to be raising their 2 children in McCall.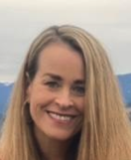 Margaux Edwards
Margaux was born and raised in Valley County to a ranching and pioneer family.  Margaux grew up taking care of cows, skiing, and enjoying the beautiful outdoors.  She has the watched the community grow and change; the people and land are close to her heart.  She and her husband, Tyler, are proud to raise their family in this area and all four of their children attend McCall-Donnelly schools. 
Margaux has a Bachelors of Science in Secondary Education, Science and a Master's of Science in Counseling.  Margaux works as a private counselor in the community and is a Donnelly Elementary School Counselor.
Margaux loves kids and is passionate about their education and helping them to meet their potential.  She is honored to serve on this board and looks forward to furthering the mission of the MDEF in enhancing learning for all students!
Nish Weiseth
 Nish Weiseth works as a spiritual director and founder of Formation Northwest. In past lives, she has worked as an author, columnist, editor, and fact-checker for multiple national news publications. 
 
Originally from the south, Nish moved west for college and studied religion and philosophy at the University of Colorado, Boulder. She met her husband, Erik, during her college years and they have lived all over the pacific northwest and mountain west for the last two decades. The Weiseth family moved to McCall in 2018 to grow their whitewater rafting business, Orange Torpedo Trips, and they are raising their two children in the McCall-Donnelly School District. As a parent to an autistic child, Nish is passionate about disability advocacy and inclusion in district, and it has led her to serve the McCall community in several capacities, including sitting on the board of Payette Lakes Ski Club.
 
Around McCall, Nish is mostly known as Rowan and Scout's mom, but you can probably find her on the river in the summer, at Little Ski Hill in the winter, or with her nose in a good book as often as she can.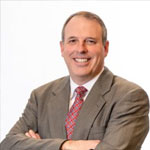 Dan Scott
Treasurer
Dan Scott grew up in McCall and graduated first in his class from McCall-Donnelly High School in 1985. He went on to graduate from Northwestern University with a BS in Industrial Engineering and has done post-graduate work at Georgia Tech University in Logistics and at Cornell University in Hotel Administration.
While Dan believes in limited government, he is a firm believer in the need for a strong national education system and is a strong supporter of public schools. He has two children in the McCall-Donnelly School District, one in 7th grade and one in 11th. Dan has been on the board at MDEF since its inception and is currently chair of the Grant Allocation Committee.
Laura Bettis
Laura was raised between the Treasure Valley and Valley County, spending summers living on her family ranch and later working at McCall Memorial Hospital.  She attended Duke University, majoring in Biology and Psychology.  After graduating, she taught middle school and coached basketball on the Jemez Pueblo Indian Reservation in New Mexico.  She then worked in DC, and traveled through Europe, Asia and Latin America. She returned to Idaho for law school, graduating from University of Idaho and then working as an attorney in Boise.  For over twenty years, she has managed the Laura Moore Cunningham Foundation with her sister and father. The Foundation provides grants and scholarships throughout Idaho.  She returned to Valley County and worked on the family ranch off and on through the years, and finally came back with her family in 2010 for summers and full time in 2014.  Her two children attended Donnelly Elementary and PLMS and are now on to the high school.  Laura has volunteered and substitute taught since her kids have been in the McCall Donnelly School District.  Her favorite activity is her annual "Embryology Class" where she hatches eggs in Mrs. Stegner's class.  Laura has also volunteered and served in leadership positions with the Donnelly Public Library District, Donnelly Elementary PTO, Valley County 4-H, Idaho Community Foundation, Idaho Public Television, University of Idaho College of Law Advisory Council, and others.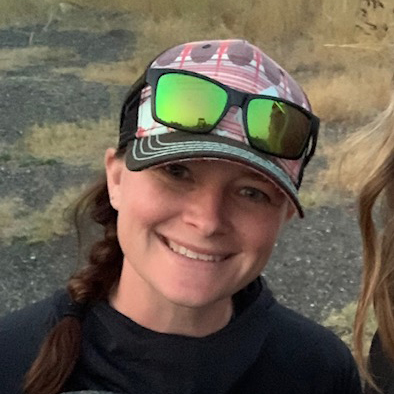 K.C. Wheeler
KC grew up in Winthrop Washington, which is an area much like McCall. She went to college in New York and Tacoma, and played collegiate volleyball and softball. KC graduated with a B.F.A. in graphic design, photography, and sculpture, as well as a coaching degree from Pacific Lutheran University. KC worked for a year as the production manager for a newspaper and quickly realized that sitting in front of a computer all day was not the life for her.
In 2006 she attended the University of Idaho where she received my Masters in Education with a focus in Physical Education, Health, and Art. As soon as her education was complete, she began working for the Moscow School District and University of Idaho until coming down to the McCall area to teach. She is currently a teacher for the McCall Donnelly School District, coaches, and teaches spin classes after school as part of the School of Spin program.
In her spare time, she loves to travel, do any physical activity, be outdoors with her husband and kids, and work as a photographer & designer. She has two boys who keep her very busy during her free time! She and her family have become avid disc golfers and compete in tournaments throughout the Northwest.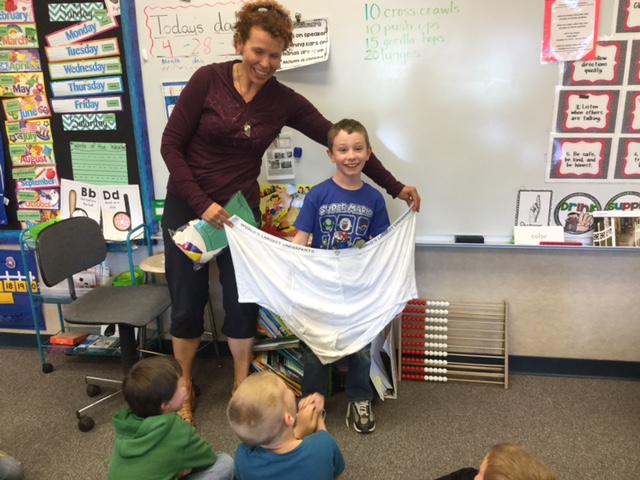 Espanol Rapido
This exciting program introduced innovative, fun Spanish language learning in both Donnelly and Barbara Morgan Elementary Schools.
Teacher Lida Clouser is now teaching her third year of Espanol Rapido at Donnelly Elementary with short 15 minute Spanish language and culture lessons twice a week in each classroom. The Donnelly teachers have embraced the language learning and integrate some Spanish into their classrooms throughout the week. This year, each grade is working on a project to present to the rest of the Donnelly students. Fourth grade is making a set of videos that will showcase Spanish vocabulary and topics such as weather forecast, colors and clothing, songs and rhymes etc. Second graders are putting on a short play in Spanish. Fifth grade is making kits that will include Spanish learning games, crafts, bilingual books etc. and will be available for check out at the school library.