2023-2024 GRANT APPLICATIONS NOW OPEN
GRANT GUIDELINES
The McCall – Donnelly Education Foundation is now accepting applications for projects that fall within any of the following categories.  Projects must clearly meet the intent of one of the following categories to be considered:
New and innovative programs that drive academic success in technical, vocational, or foreign language programs.

Programs that promote student engagement, mental health, well-being, and belonging.
Programs that promote healthier lifestyles, especially innovative nutrition, and lifetime fitness programs.
Programs that promote creative thinking and sustainable growth in the arts and music.
2022 GRANT AWARDS
Viking School of Spin Rides On
Real Foods Vending Machine
I Can Invent Series
Ceramics Visual Arts Program
Squirrel's Nest
Sorensen Library for All
2022 TOTAL: $40,525.00
2021 GRANT AWARDS
School of Rock
Stibnite Forest Classroom
Outdoor Local Learning
Viking School of Spin
2021 TOTAL: $40,908.00
2020 GRANT AWARDS
Peer Mentor Program-All Schools
Science Trailer/Lab-DES/BRMES/PLMS
McCall Library-Book Bike-BRMES/PLMS
MOSS-Covid-19 MOSS Day Program-BRMES/DES
2020 TOTAL: $50,146
2019 GRANT AWARDS
UI/MOSS & MDSD Teacher Workshop Place-Based Learning
BRMES/DES/HHS
Kathryn Wheeler Outdoor L.E.A.D.E.R.S. Climbing Wall PLMS
2019 TOTAL: $26,263
2018 GRANT AWARDS
Outdoor Classroom DES
Art Creative Arts Grades 3-5 BRMES & DES
6th Grade Welcome to 6th Grade PLMS
Music Ukuleles BRMES
Cochran Plastics – 3D Printers PLMS/MDHS/HHS
2018 TOTAL: $31,288
2017 GRANT AWARDS
Heartland High School – Commercial Kitchen HHS
Sean Jeffries – Disc Golf BRMES
6th Grade Teachers – Quaker Hill Ropes Course PLMS
MDSD – Marketing Brochure
McCall Arts & Humanities – 4th Grade Art
MOSS – Engineering in Community
2017 TOTAL: $44,428
2016 GRANT AWARDS
Tricia Jackson – Espanol Rapido BRMES
Jake Olson – Espanol Rapido DES
H. Saucier/A. Standar – Kinder Learning Come Alive BRMES
MOSS – Sustaining STEM Heartland High School
Erin Sinclair – Steam Powered Library PLMS
BRMES Science Teachers – Science Gallery BRMES
Melissa Maini – Weather Station DES
Brandi Davydov – Engineering of Energy Transfer BRMES
McCall Music Society – High Country Strings PLMS/MDHS
PLCA – Adventures in the Outdoors BRMES
2016 TOTAL: $40,534
2015 GRANT AWARDS
MOSS – Sustaining STEM Heartland HS
Jake Olson – Espanol Rapido DES, BRMES
Audrey Linville – Performing Arts Facility MDHS
Leslie Minshall – Debate Program PLMC
McCall Arts & Humanities – Children's Theater BRMES, DES, PLMS
2015 TOTAL: $34,206
2014 GRANT AWARDS
Jake Olson – Espanol Rapido Donnelly Elementary
PLCA – Club Espanol BRMES, PLCA
PLCA – Expanding Horizons After School Program BRMES
MOSS – STEM Education II HHS
Dittmer/Foudy – Hometown Art MDHS, BRMES
Susan Beuscher – Snowshoes PLCA
Little Ski Hill – After School Program BRMES, DES
McCall Arts & Humanities – Children's Theater BRMES, DES
2014 TOTAL: $29,744
2013 GRANT AWARDS
Debbie Fereday – Project Based Learning using STEM
Little Ski Hill – After School Program Scholarships
Payette Lakes Community Association – Diverse Learning Opportunities
Lida Clouser – Elementary Spanish Club
Donnelly Elementary School Greenhouse
McCall Outdoor Science School – STEM at Heartland High School
2013 TOTAL: $34,762
2012 GRANT AWARDS
Payette Lakes Community Association – Lifestyles Project
Donnelly Elementary – Music Matters Project
Donnelly Elementary's PTO – Missoula Children's Theatre
Donnelly Elementary – Kindergarten Touch Math Project
PLMS – Greenhouse Project
PLMS – 21st Century Learner Project
MDHS Winter Sports Club – Winter Sports Are for Everyone
MDHS Library – Looking at Poetry in New Ways
2012 TOTAL: $29,987
2011 GRANT AWARDS
Powers of Ten
Camp Invention
Outdoor Science
Global Explorers
Travelling Trunks
2011 TOTAL: $29,711.00
2010 GRANT AWARDS
Outdoor Science & Community Building
Eagle Video Broadcast System
First LEGO League
What's Inside & How Does It Work?
Creating With Glass: Collaborative Art
2010 TOTAL: $29,430.00
2009 GRANT AWARDS
Extreme Challenge Event
Trout in the Classroom
Healthy Options Student Store
Mexican Music and Dance
Vermicompost & Horticulture
Outdoor Science
Nonfiction Book Update
Expansion of After School Program
Showshoes for Donnelly Elementary
2009 TOTAL: $32,115.00
2008 GRANT AWARDS
Boulder Creek Study
Conversations About Literacy
Smart Music
Artist in 4th Grade
Volunteer Coordinator
NCCE Math Conference
2008 TOTAL: $29,831.00
2007 GRANT AWARDS
Guest Artists in the Classroom
Books for Sustainability Class
Personal items for students in detention
Classroom Performance System
Conversational Spanish Class
Nonfiction Book Upgrade
Read-Aloud Program for Parents
Payette Lakes Ski Club after school program
Art Collection Display
Summer Reading Camp
Bilingual Program at Library
Math conference in SLC
Snowshoes for BMES
Guest Artists in 5th Grade
AWESOME intern
2007 TOTAL: $75,000.00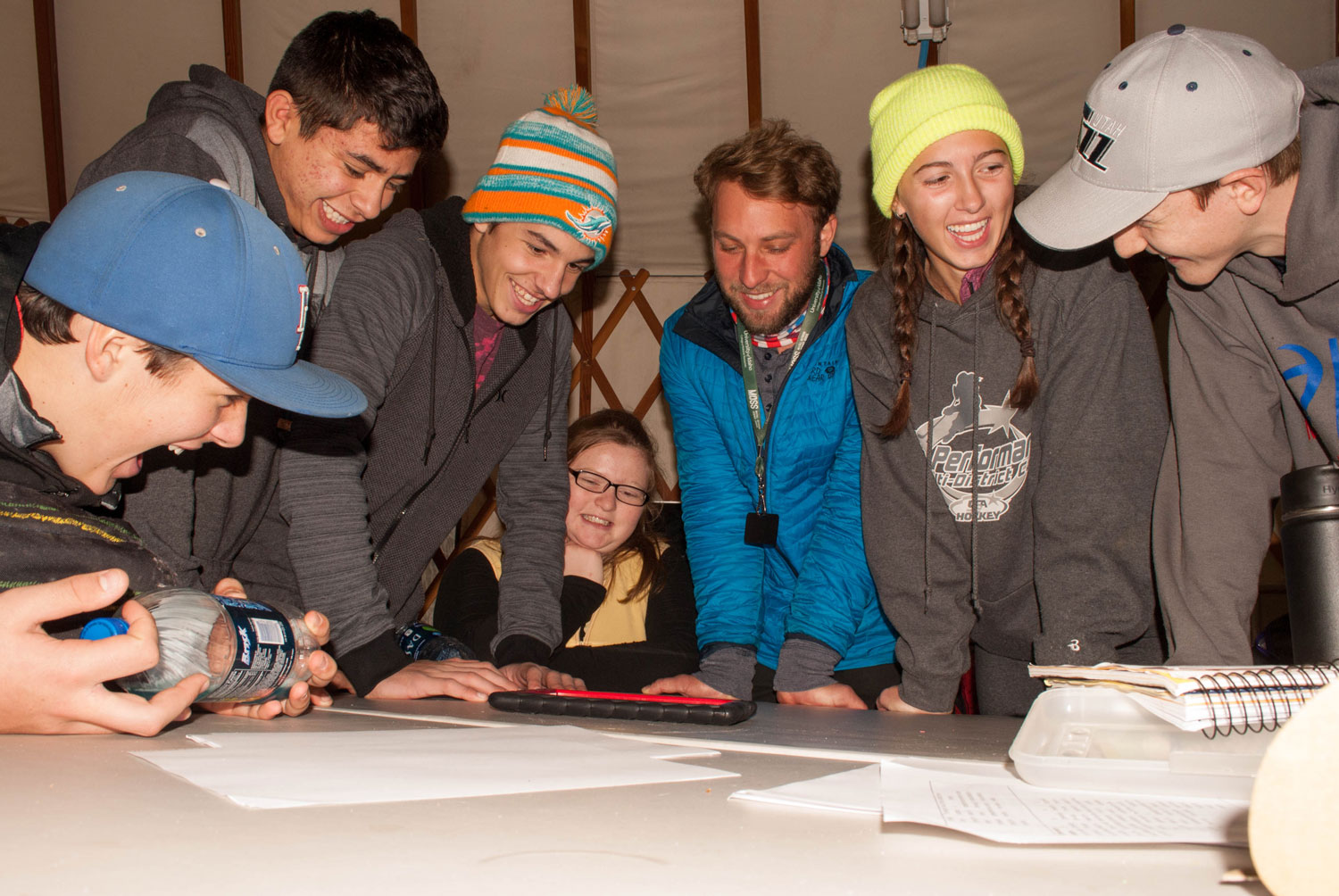 FINDING THE HEART(LAND) IN STEM EDUCATION
The University of Idaho McCall Outdoor Science School (MOSS), has been working with McCall-Donnelly students since 2005. This grant allows continuation of an outdoor, place-based STEM program for Heartland High School students first piloted in 2014. The 1-credit program will count towards students' graduation requirements.